Shipping From China To Papua New Guinea By Sea Air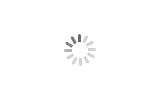 Shipping From China To Papua New Guinea By Sea Air
Our company provides a variety of modes of transportation from China to Australia, including sea, air and rail transport services, door-to-door services, as well as port-to-port services, with fast timeliness.
Shipping From China To Papua New Guinea By Sea Air
1) Air Freight: The air service from Guangdong Province and Hong Kong to all over the world with more than 150 airlines: UPS, AA, CX, LH, AF, EK, AI, PK, TK, AZ, QR, SQ, KQ, TG, MH, FX, PR, etc.
2) Sea freight (FCL/LCL): CSCL, COSCO, MARESK, WANHAN, MSC HANJIN, EVERGREEN, HMM MOSK, etc.
3) Courier Express ( Door to door): UPS, DHL, FedEx, EMS, TNT, ARAMEX, China POST, China EXPRESS.
4) Import - Booking - Documentation - Warehousing - Trucking - Customs Declaration - Order tracking - Air Freight -Ocean Freight - NVOCC.
Value added Service:
Tallying and stuffing supervision - Fee storage (15days) - Palletizing - Shrinking - Labeling - Fumigation - CFS GOH handling - Quality Inspection - Vendor education program Assembling/Dis-assembling - Investory Manangement - BSW trucking Fleet Pick and pack - Barcode Scanning - Customized Reporting - O. A Center