Shipping From China To Saudi Arabia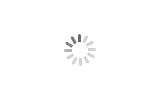 Shipping From China To Saudi Arabia
Sea freight,
Air freight ,
Customs brokerage,
Door to door delivery,
Warehousing,
Commodity inspection,
Inland transportation
Shipping insurance.
Batteries and chemicals Shipping
Shipping From China To Saudi Arabia
we can do related things for you in China

1. Collect your samples from different suppliers and sent it by courier UPS/DHL/TNT/ARAMEX with competitive rate and fast guaranteed professional cheaper.
2. We can offer the purchase chain service for any buyers: paying examine QC,SASO,C/O,picking up. Warehouse, logistics.
3. Pick up your goods from different suppliers and consolidation into one shipment to save your expense at destination.
4. Collect and ship your goods under HINDA CARGO 's name to protect your business secret from your suppliers and buyers.
5. Provide transportation related process statement for your.
6. Clear customs for your goods and delivery to your designated places by our worldwide partners.
7. We can help your inspect the products and check the suppliers credit from China.
8. Ocean Freight Container from China to Dammam Jeddah Riyadh,we have very good rates from MSK,MSC,COSCO,APL,CSCL,OOCL,PIL.
9. Air Freight Shipping from china to Dammam Jeddah Riyadh by different airlines like as Etihad Airways, Emirates.
10.Focus on the export services of special cabinets (open top cabinets, frame boxes, split lifting, TANK boxes) and heavy cargo. We operate thousands of special cargoes for customers every year, and our service products include excavators, loaders, bulldozers, graders, mixers, buses, yachts, boilers, cranes, crushers and other heavy cargo. We has rich experience and ability in the field of construction machinery service.