Shipping From China To Panama By Sea Air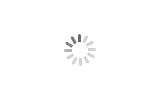 Shipping From China To Panama By Sea Air
1) Air cargo booking in Shanghai / Beijing / Ningbo / Guangzhou / Shenzhen / Hong Kong / Qingdao / Xiamen airport.
2) Professional oversea transportation carton and FBA label
3) Warehousing and consolidation (free warehousing sometimes)
4) Double custom clearance in both China and destination
5) Freight insurance (insurance fee is 0.3%-0.6% of cargo commercial value, Min USD35/bill)
6) Inspection services before shipping and Tracking service after loading on plane
Shipping From China To Panama
Our company named Hinda international logistics CO., LTD. We have provide professional shipping service From China to Panama.
We have many ways of the shipping service can supply for you to choose,like sea freight service from China to Panama,air freight service from China to Panama,DHL service from China to Panama.
1.Consolidation
Our warehouses located in Shenzhen, Guangzhou, Shanghai ,Xiamen,etc. We can collect your products from various suppliers from all over China and gather into one shipment.
2.Customs Broker
With our qualification license of customs,We can clear the customs for the products .Moreover ,we can also provide series of documents to help those manufacture who doesn't have export license trade in the international business .
3. Air Freight
We have contracted rate with many international airlines like SQ ,DL ,CA,MU,CK ,MH, ,CA etc.Besides,the flight space are guaranteed and straight flight prior .Moreover , our operating team with tracking the shipment everyday and keep our customer updated .
4. Sea Freight
We have over 10 direct contracts signed with the mainstream carriers like ANL,HANJIN,COSCO,CMA,MAERSK,MSC,HPL,OOCL,NYK,HMM and so on.
Professional handling, including booking, trucking, customs clearance, consolidation, can make your shipments move in a very smooth and safe way from suppliers to your destinations! We not just sell prices; we sell professional services for the whole supply chain.
5. DDP/DDU(Door to Door)
As a member of the world biggest freight forwarder association, WCA, we built up a worldwide reliable agent network which allows us to offer overseas buyers DDU/DDP shipments in a fast and reliable way.We take care of your products from suppliers to your warehouse or your
buyers warehouse.Besides,overseas customer can pay to our agent when goods arrival ,which decrease your capital tension and can save some bank commissions when you pay to China mainland.
Our prices are competitive,must have a way of the shipping service suitable for you.
Welcome to cotact us to enquire.