Shipping From China To Israel Hinda Cargo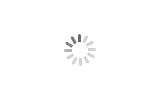 Shipping From China To Israel Hinda Cargo
1. Freight Forwarding, FOB & EXW Pick-Up and Door Deliveries.
2. Project Shipping & Consulting (Including Heavilifts / Over Dimensional Cargoes etc)
3. Warehousing AND Consolidation
4. Freight Brokerage, Charter
5. Full container & bulk cargos
6. CFS & CY Management
7. Inland Transportation AND Custom Clearance
8. Documentation AND Insurance
HINDA CARGO is offering air freight service mainly from Hongkong,Guangzhou, Shanghai,Shenzhen to worldwide. Our air services including booking space, agency service for custom clearance,inland trucking, lashing& packing of cargo. For sensitive cargo,we can move to Hongkong airport to load the cargo on flight from Hongkong, for cheap air freight and easy handling.
1.Collect your samples from different suppliers and sent it by courier UPS/DHL/TNT/ARAMEX with competitive rate and fast guaranteed professional cheaper.
2.HINDA CARGO can help your inspect the products and check the suppliers credit from China.
3.Pick up your goods from different suppliers and consolidation into one shipment to save your expense at destination.
4.Collect and ship your goods under HINDA CARGO 's name to protect your business secret from your suppliers and buyers.
5.Provide transportation related process statement for your.
6.Clear customs for your goods and deliver to your designated places by our worldwide partners.
7. Air Freight Shipping from china to Israel by different airlines like as Etihad Airways, Emirates Airlines.