Shipping From China To Iraq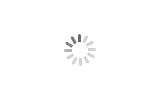 Shipping From China To Iraq
HINDA CARGO

CHINA

Air Shipping
Air freight ,
Customs brokerage,
Door to door delivery,
Warehousing,
Commodity inspection,
Export licence,
Inland transportation
Shipping insurance.
Shipping From China To IRAQ
1. pick up and consolidate cargo from several suppliers into one shipment to help you save shipping cost.

2. Transit time commitment.
• Pre-advice and arrival notice for all shipments
• Shipper and client co-ordination
• Customized performance reports and Accurate documentation
• On-forwarding to further destinations
• Air Freight Shipping from china to Erbil,Sulaymaniyah,Baghdad by different airlines like as Mahan Airlines.
• Shipper assembly of airfreight orders
• Real time tracking/tracing through special network
3. we can do inland traucking.
4. we can do customs clearance in China and destination, safely and efficiently.
5. we can help you make a suitable logistics solution for your cargo, economic or fastest.
6. we also can do door to door service.