Shipping From China To Dubai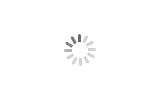 Shipping From China To Dubai
Sea freight,
Air freight ,
Customs brokerage,
Door to door delivery,
Warehousing,
Commodity inspection,
Export licence,
Inland transportation
Shipping insurance.
Batteries and chemicals Shipping
Shipping From China To Dubai Hinda Cargo
The United Arab Emirates (UAE) consists of seven Emirates' and Dubai is the most popular destination of them all. For a long time, Dubai has occupied a prominent geographical position in the trade of this region. Dubai has always been a thriving business centre and Dubai Harbour Aplays a very important role in the city's economic development. Dubai Harbor has always been a safe and important seaport for small and medium-sized vessels filled with various cargo re-exports to different parts of the Gulf, the Indian subcontinent and East Africa.
Due to its affordability, sea shipment, or ocean freight, is the main shipping method for global export & import business. Low prices, large volumes, FCL or LCL shipping options, all these advantages make delivery by sea to be the first choice of most international trade , particularly for the large and/or heavy shipments. Each day, hundreds of thousands tonnes of cargo are transported by sea.
As one of Guangzhou well-established and experienced sea shipping forwarder , Guangzhou Hinda International Logistics CO. Ltd has a long-standing reputation in providing reliable and affordable sea shipment services to worldwide countries. Our complete range of services include providing customized and cost-effective sea shipping solutions for various industries – large or small. For the benefit of those running small and medium market businesses, we have prepared special rates to assist them in managing their international shipping costs.
When it comes to your cargo, we make it our utmost priority to provide end-to-end services and our full range of sea shpment services go beyond providing the standard packaging service. To accommodate to your needs, we offer high quality and customized packaging services to further enhance the safety and security of your cargo. Clients can also set their mind at ease as our global team of export agents are well-experienced with customs clearance procedures.